Kieran Board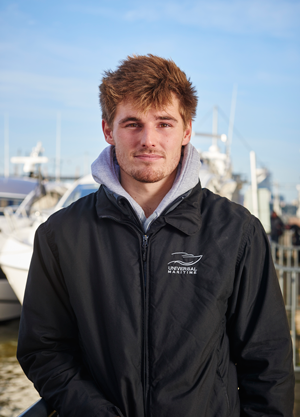 Kieran has grown up on the River Hamble & has been involved with boats since the age of 10.
His small family run boatyard has given him a solid yachting & motorboat skill set at the young age of 19.
Since leaving college 18 months ago, he has become a power boat instructor and recently gained his advanced power boat instructors certificate. He spends most weekends teaching on the River Hamble & in the Solent.
In addition, Kieran is a qualified Day Skipper & Ski Instructor.
He is ambitious & is currently working towards his Yacht Master Offshore, which he hopes to achieve this summer.
As a new member to the UM team, he has already made numerous local & European deliveries for our business.