Peter Hearn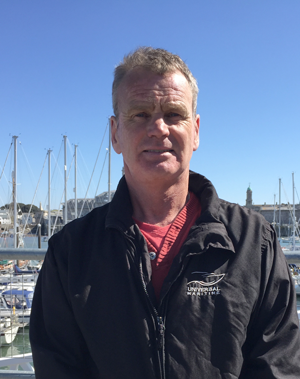 Peter started his marine engineering career with the Royal Airforce.
This was followed by a couple of years in the Meditteranean, working for Lord Cowdray, who owned a high-speed catamaran in Ibiza. Peter was Captain / Engineer on this yacht, being responsible for the design of the machinery installation and travelling world-wide as Principal Marine Technical adviser for the owner's personal yacht requirements.
Peter joined Princess Yachts International in 1988 and after more than 20 years decided to use his undoubted skills and experience to work on a freelance basis, working with Universal Maritime both as one of our most experienced Delivery Captains but also giving specialist engineering support when needed on our bigger boats for the longer sea deliveries.