Andy Carr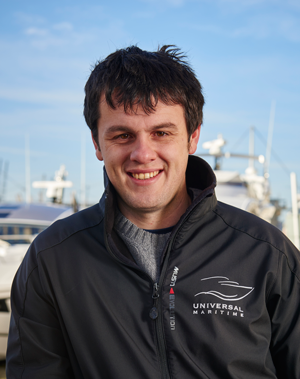 Andy started sailing at 5 weeks old and has never been far from it since. He started racing when I was 8 and was an instructor by 16. Most of his teens were spent racing at an international level on various dinghies.
At 19 he joined the merchant Navy and achieved his Officer of the Watch Unlimited. He spent 4 years driving cruise ships all over the would including the 345m Queen Mary 2. He then spent 2 years. driving super-yachts of over 100m in length.
He is an advanced fire fighter, advanced in medical first aid, GMDSS qualified and holds a Yachtmaster Offshore ticket.